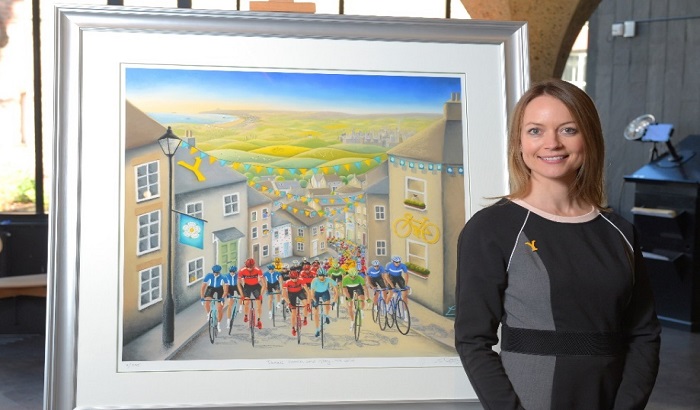 Photo Credit - Bradford Council/Lucy Pittaway
An exhibition by the official Tour de Yorkshire Artist has gone on display at Cartwright Hall in Bradford.
Lucy Pittaway brought her official Tour de Yorkshire collection, as well as other works of art, to the Bradford Council-run gallery for the exhibition which will run until Sunday 8 July.
The award-winning Yorkshire artist's Tour de Yorkshire art collection, was unveiled by Welcome to Yorkshire at their Y18 Conference at Bradford's iconic Alhambra Theatre in March.