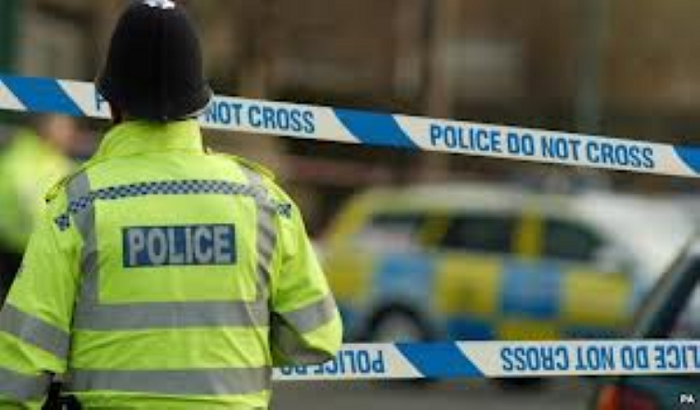 Police are appealing for information after two police officers were assaulted in a disturbance in Calderdale.
Calderdale Police have warned violence against officers will absolutely not be tolerated following the incident in Saltburn Street, Halifax last night 
Active enquires are ongoing into the incident today which left a male and a female officer with cuts and bruises, after being punched and kicked. 
It occurred at about 10.55pm after police were called to a report of a domestic incident involving a male at a house party. 
Officers attended and during the course of making an arrest for breach of the peace, both officers were assaulted by a male to the face and head. 
While trying to make the arrest, the female officer was further assaulted by a person in a small crowd which had gathered outside to watch the incident. 
Other police units attended to help disperse the crowd and complete the arrest. 
Both officers were taken to Calderdale Royal Hospital for checks, but remained on duty. 
Chief Superintendent Dickie Whitehead of Calderdale Police, said: "I want to make it absolutely and completely clear that acts of violence against police officers will not be tolerated in Calderdale or anywhere else in West Yorkshire. 
"Police officers do a difficult and dangerous job , and it is utterly unacceptable that they should be treated in this way while attending at a disturbance to try and keep potential victims safe. 
"Both officers were able to remain on duty following the assault, but the consequences could have been much worse. 
"We are conducting active enquiries into this incident and will be examining footage recorded at the scene.  
"Detectives would like to speak with anyone who witnessed either the first assault, or the second one in which the female officer was punched by someone in the crowd while trying to complete an arrest. 
"Anyone who has information should contact Calderdale CID on 101. 
"Information can also be given anonymously to the independent Crimestoppers charity on 0800 555 111." 
A 23-year-old Halifax man remains under arrest in custody on suspicion of Section 47 assault in connection with the incident.