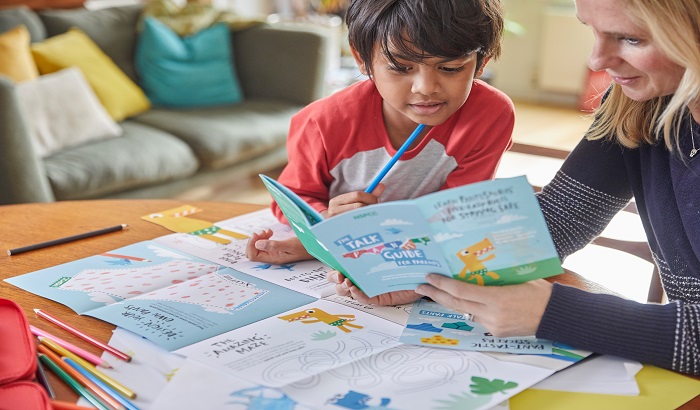 The NSPCC is urging parents with young children to have early and ongoing conversations that can help protect them from abuse, as Government has allowed for a more gradual roll-out of the new Relationships Education curriculum until summer 2021.
The children's charity has relaunched their Talk PANTS campaign to support parents with children aged 4-8 years, over the summer holidays and beyond, to start having a simple conversation that can help keep children safe from sexual abuse.
The campaign helps to reinforce key lessons about abuse that will be compulsory for all primary schools in England, as part of Relationships Education. Although the new curriculum was originally planned for mandatory roll-out from September, it has been delayed to ensure schools can embed it correctly by the summer-term of 2021.
A Freedom of Information request to police forces in 2018/19 showed there were at least 7,618 recorded sexual offences against children aged four to eight, with police forces across England, Wales and Northern Ireland dealing with thousands of sexual offences against young children every year.
To help support children to recognise what abuse is and how they can speak up, the NSPCC's PANTS campaign gives adults advice on how to talk to them in an age appropriate way about sexual abuse, without using any scary words or even mentioning sex.
As part of Relationships Education, all primary school pupils will be expected to leave school with an understanding of the differences between appropriate and inappropriate contact, that each person's body belongs to them, as well as how they can recognise and report concerns or abuse.
So far, the NSPCC has helped to make over 950,000 children safer through their Talk PANTS campaign and with all children now at home for the summer holidays, the charity is encouraging all parents to start the conversation however uncomfortable it may be at first.
Helen Westerman, Local Campaigns Manager at the NSPCC said:
"PANTS is helping to start difficult, but vital conversations from a young age about sexual abuse and all children's right to safety.
"These conversations should be continued even after schools return and Relationships Education is rolled-out. Supporting this learning in the home is so important for ensuring children receive consistent messages on what constitutes abuse and how to speak out and get support."
The NSPCC has long-campaigned for compulsory Relationships Education in primary schools, as well as Sex Education in secondary schools, and is encouraging schools to begin rolling it out from September. The charity wants to see key messages about healthy relationships and consent repeated throughout school life so that all children know they have the right to be treated with dignity and respect and that abuse is never the fault of victims.
To make the Talk PANTS conversation even easier for families and schools, the NSPCC is crowdfunding to create a book starring our friendly dinosaur Pantosaurus. It will be a fun, visual way to help children learn vital messages. There is just over a week to help the NSPCC reach the £50,000 target.