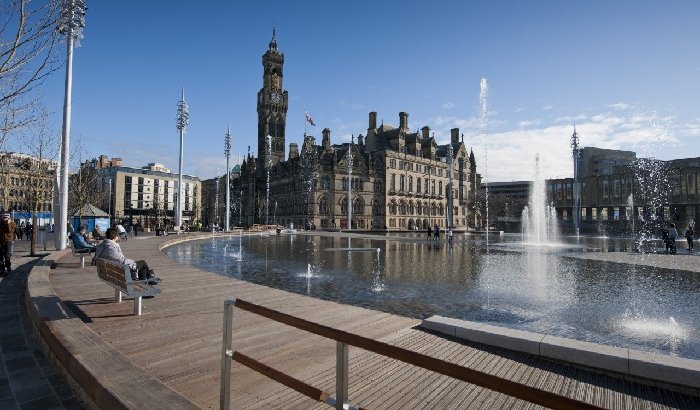 An exhibition on the big screen in Bradford's City Park is featuring work from local artists.
The Not Just Hockney presentation is displaying work from six artists in the district at regular intervals.
Audiences should expect deep contemplation, with the selection for May and June described by organisers as "abstract and expressionist in style".