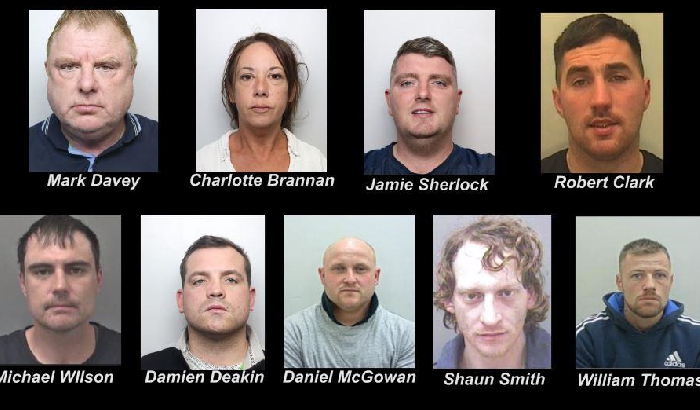 Nine people have been sentenced to a total of 40 years for their part of a drugs operation which operated across the north of England.
The Force's Precision Serious and Organised Crime Unit investigated the gang for nearly two years and between May and August 2018 identified nine individuals who were operating across West Yorkshire, North Yorkshire, Lancashire and Humberside.
The offenders were apprehending following two separate incidents in May and July 2018, with gang members being found in possession of a significant amount of Class A drugs, as well as £186,000 in cash.
Officers found gang leader Mark Davey, 53, and his then partner Charlotte Brannan, 44, had control over a substantial amount of cocaine and heroin after Brannan was stopped on the M62 on May 4, 2018.
Further action saw Davey, Michael Wilson, and Shaun Smith stopped on July 3, 2018, with 1kg of vacuum-packed cannabis skunk being seized.
Detective Chief Inspector Mark Walker, from West Yorkshire Police's Precision Serious and Organised Crime Unit, said: "This was a substantial operation, conducted in collaboration with our neighbouring Police Forces, which has resulted in nine people being jailed for a significant period.
"I hope the significant prison sentences they have received will serve to reassure communities in West Yorkshire, and further afield, of how seriously the police take the issue of drugs.
"It should also send a clear message to those who think they can get away with drug dealing, that they will not get away with profiting from this criminal trade."