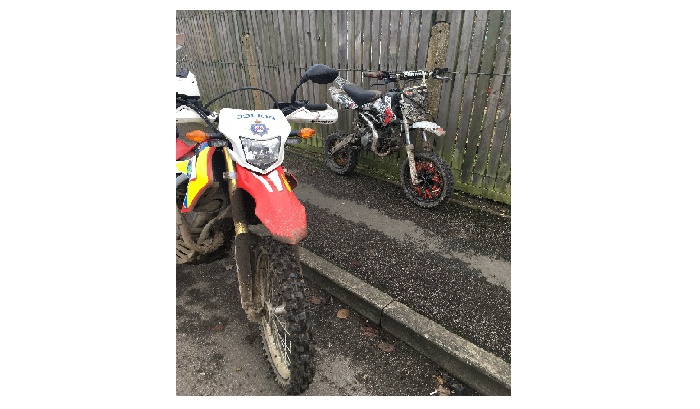 Photo Credit - WYP
Off road police are celebrating a series of nuisance bike seizures in the Wakefield District.
Wakefield District Police's Matrix Team have seized or recovered five off road bikes being used illegally since the start of 2018, building on a string of 34 successful court cases and 78 seizures from the year before.
Police have pledged that prosecuting those involved in the anti-social use of off road machines will remain a priority following a recent wave of activity by the District's two Matrix officers.