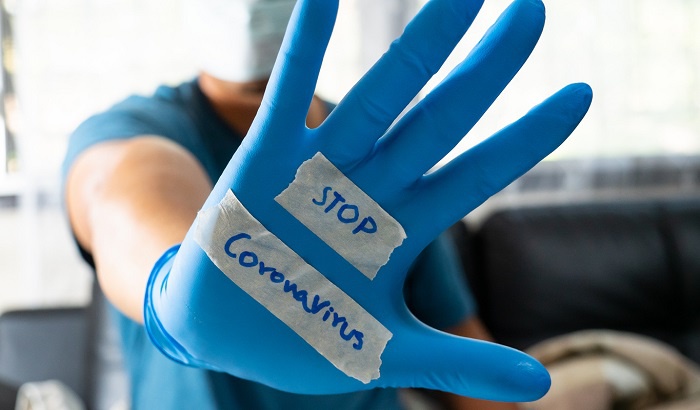 The new rules on face coverings in England come into force today.
As of today (24 July) it has become mandatory to wear a face covering in shops and supermarkets across England. Failure to wear a face covering could result in a £100 fine.
Some people will be exempt to wearing face coverings including children under 11, people with disabilities and those with breathing difficulties. Babies and children under the age of three should not wear masks.
In England you must wear a face covering by law in the following settings:
public transport
indoor transport hubs (airports, rail and tram stations and terminals, maritime ports and terminals, bus and coach stations and terminals)
shops and supermarkets (places which are open to the public and that wholly or mainly offer goods or services for retail sale or hire)
indoor shopping centres
banks, building societies, and post offices (including credit unions, short-term loan providers, savings clubs and money service businesses)
when buying takeaway food and drink, although they can be removed in a seating area to eat and drink.
You are expected to wear a face covering immediately before entering any of these settings and must keep it on until you leave.
You are also strongly encouraged to wear a face covering in other enclosed public spaces where social distancing may be difficult and where you come into contact with people you do not normally meet.
Face coverings are also needed in NHS settings, including hospitals and primary or community care settings, such as GP surgeries. They are advised to be worn in care homes. Individual settings may have their own policies and require you to take other measures.
The face covering should cover the mouth and nose while allowing you to breathe comfortably and you should wash your hands before putting it on and after taking it off. The advice is to have at least two face coverings as you will need to wash the covering after each use.
Councillor Sarah Ferriby, Bradford Council's Executive Member for Healthy People and Places, said: "It is important to follow the Government guidance on wearing face coverings to protect ourselves and others from this virus. By wearing a face covering we know that we are protecting others in case we have symptoms, it is also important to remember that some people with the virus will not show any symptoms.
"By working together we can help protect all residents in the Bradford district and support the NHS."
Face covering do not replace the normal hygiene methods already introduced at the start of the coronavirus pandemic and members of the public are asked to continue to:
Wash hands regularly with soap and water for 20 seconds
Cough into a tissue/your elbow
Stay at home as much as possible
Continue to work from home if you can
Avoid public transport in rush hour where possible