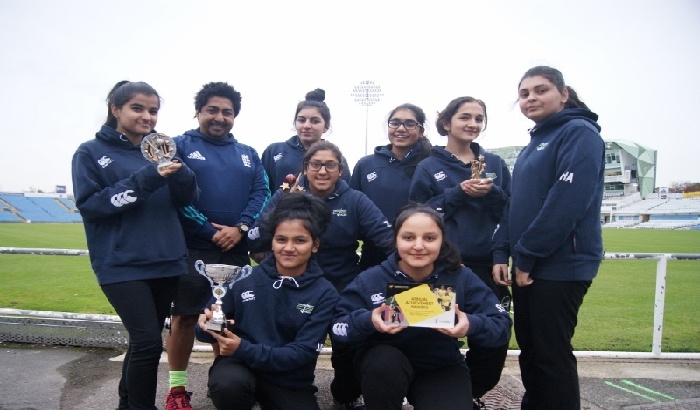 Photo Credit - Asian Express Newspaper
A new cricket academy has been launched in Bradford.
Carlton Bolling School and Bradford Salem Athletic Cricket Club have joined forces to create The Carlton Cricket Academy, with the school sharing its newly built facilities with the club.
The club hopes to attract more players from the school and the wider community with the partnership.
The school has a strong affiliation with cricket – the Carlton Bolling girls squad picked up the team award at the Inspirational Awards for Women ceremony last year, just one day after they were pipped to being named national champions by just two runs at a tournament at the Lord's Cricket Ground.