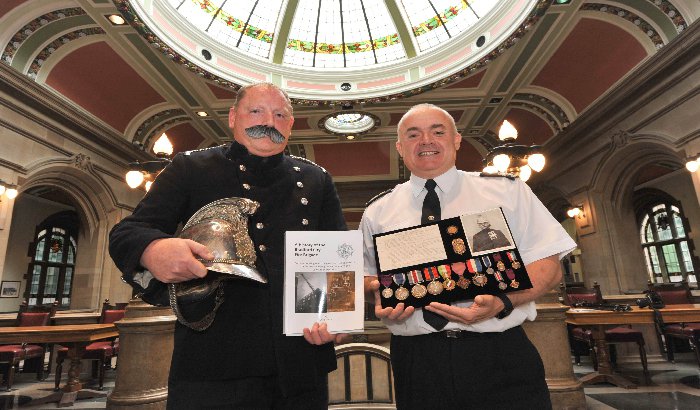 A new book, The History of Bradford City Fire Brigade, is being released this weekend by keen historian and West Yorkshire Fire and Rescue Service (WYFRS) employee Chris Smith.
The book unveils the stories of some of the brigade's great heroes during the period of 1800 to 1974 when WYFRS was formed.
The release comes during Heritage Open Days, a series of free events across the country celebrating history and culture.
Bradford City Hall will open its doors to the public tomorrow, 9 September, where the new book will be on display.
The Fire Service will also be exhibiting medals from former Chief Fire Officer James Scott, one of the heroes from the explosion at Low Moor Chemical Company where 40 died and more than 100 were injured.