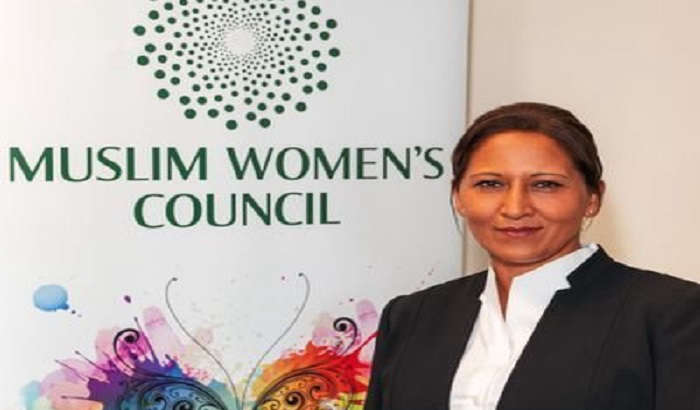 Muslim Women's Council Chief Executive Bana Gora has been chosen to receive the 2021 Peacemaker Award following her nomination last year, from the Congregation of the Sisters of St. Joseph of Peace (CSJP), from New Jersey (USA).
Bana has been awarded in recognition of her outstanding contribution to peace making and work for justice in light of the CSJP founder Margaret Anna Cusack's life and work, and the continuing work of the CSJP.
Muslim Women's Council are delighted to welcome recently elected Congregation Leader Sister Andrea Nenzel from New Jersey and Sister Maureen Brennan, Chair of the Chapter Committee (Nottingham) to present the award. They will be joined by Sisters from St Clare's Convent in Bradford and beyond.
The Sisters of St Joseph of Peace continue a rich heritage devoted to promoting social justice as a way to peace. The Congregation is heavily involved in social service, education and health care, working directly with the poor and sick, providing housing and care for women, orphans and blind children and adults, and, as need arose, established schools and hospitals.
Bana will be presented with the award on Wednesday 13th October at Bradford City Hall, with the Leader of Bradford Council Susan Hinchcliffe kindly hosting the event. The presentation will be live streamed to the rest of the Congregation in the USA and UK, and local dignitaries will be in attendance.
The CSJP said "Bana's founding of the Muslim Women's Council, the Curry Circle (weekly food initiative), and the many educational and inspirational events she has organised reveal to us a kindred heart to that which motivated our foundress. Bana clearly understands the need for societal change that recognises the contribution all women, and in particular, Muslim women have to make to our society".
Sister Catherine McCormack (in Bradford) said "I feel Bana is a living embodiment of the CSJP Peacemaker Award, as she constantly strives to better society for those less fortunate, emphasising the need for peace & justice in an increasingly fraught world. Although Bana's organisation is led by Muslim women, their work encompasses all sections of society and benefits those who are marginalised. Bana is an inspirational voice for women in Bradford, her interfaith work is greatly appreciated in a multi-faith, multi-ethnic city. She works with untiring effort and great earnestness, building on everything we have in common".