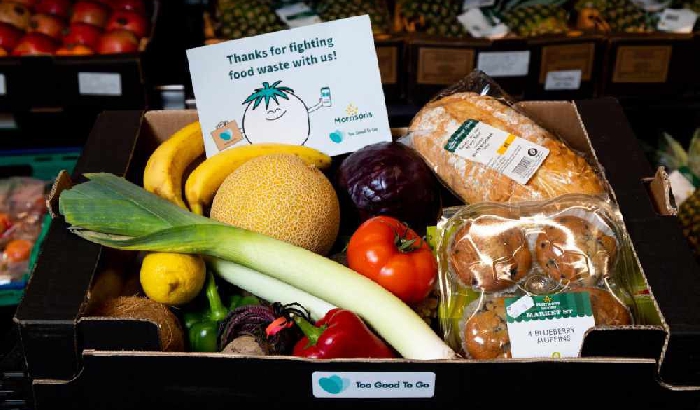 Bradford-based supermarket chain Morrisons has partnered with food waste app Too Good To Go in order to offer discounted food boxes that would otherwise go to waste.
The boxes of food offered by the store – selling at £3.09 - will have a value of £10 and include a selection of fruit and veg, as well as items from the deli and bakery.
Customers will need to buy the boxes through the Too Good To Go app. After buying the contents of the box will be revealed once picked up from the store.
Following a successful trial of the practice at selected stores, it has now been rolled out to all 494 Morrisons stores, nationwide.
Subsequently, it is estimated that throughout 2020, 350,000 boxes of food will be sold across the country, saving massively on food waste and reducing CO2 emissions by 882 tonnes, with waste food currently contributing to 8% of the world's greenhouse gas emissions.
Speaking on the new practice, Jayne Wall, Market Street Director at Morrisons, said: "We are using technology to help us reduce food waste and to help more people afford to eat well.
"It will also mean we waste less food this Christmas as it will find a home for products that can't be sold after the festive period."