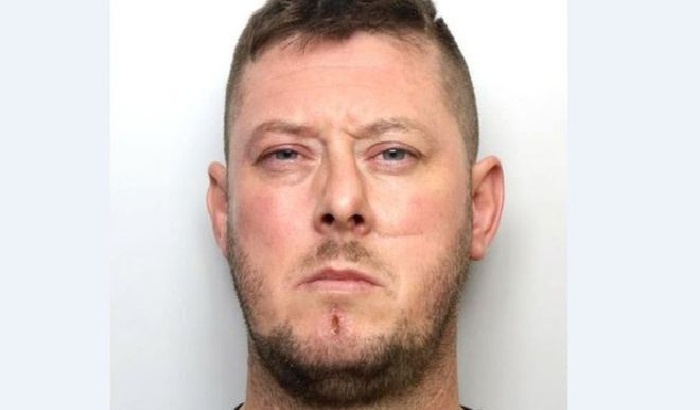 Photo Credit - COUNTER TERRORISM POLICING NORTH EAST
A member of a neo-Nazi group has been jailed for sharing social media posts.
Wayne Bell, 37, has been described as the "poster boy" for the banned far-right terror group National Action.
Leeds Crown Court heard how he shared hundreds of racist and anti-Semitic posts on Twitter and a Russian social media site.
He is also accused of creating neo-Nazi graffiti in his home town of Castleford.
Bell pleaded guilty to two counts of stirring up racial hatred and three counts of possessing multiple items in order to destroy or damage property.
He was sentenced to four years and three months, which will be added to a 30-month jail term he is already serving.