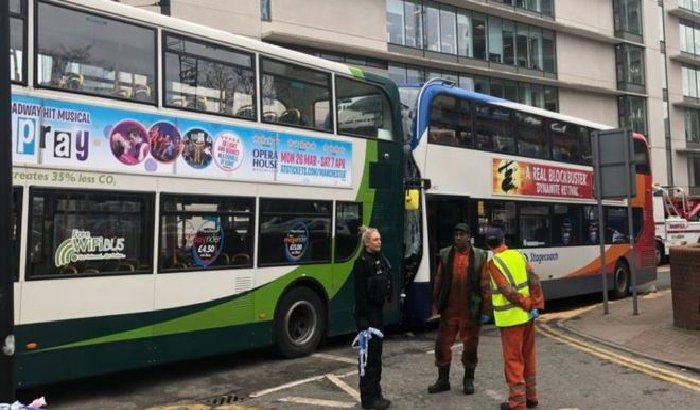 Photo Credit - BBC
A collision involving two double decker buses in Manchester left up to 15 people injured.
The crash took place during this morning's rush hour (7 March) at the junction of Aytoun Street and Minshull Street in the city centre.
Greater Manchester Police said up to 14 people, including both drivers, had minor injuries, while another person had more serious, but not life-threatening, injuries.
North West Ambulance Service said two people were taken to hospital.