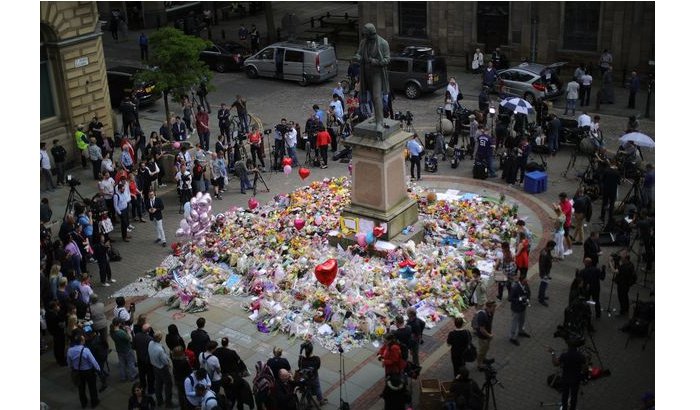 Photo Credit - Getty Images Europe
More details have been announced of the Trees of Hope trail, an important part of the programme to mark the first anniversary of last year's 22 May Manchester Arena attack.
The trail, which runs from Saturday 19 May to Sunday 27 May, is intended as the focus for people who want to share messages of tribute and solidarity.
It will feature 28 Japanese maple trees, along a route from Victoria Station to St Ann's Square, to which messages can be attached using specially-designed cardboard tags. These can be obtained from volunteers who will be overseeing the trees every day from 8am to 8pm - 8am to 11pm on Tuesday 22 May itself.
At the end of the Trees of Hope event, every single message will be preserved and kept – alongside tributes left last year – in an archive of the city's response to the attack. The trees themselves will remain in the city centre.