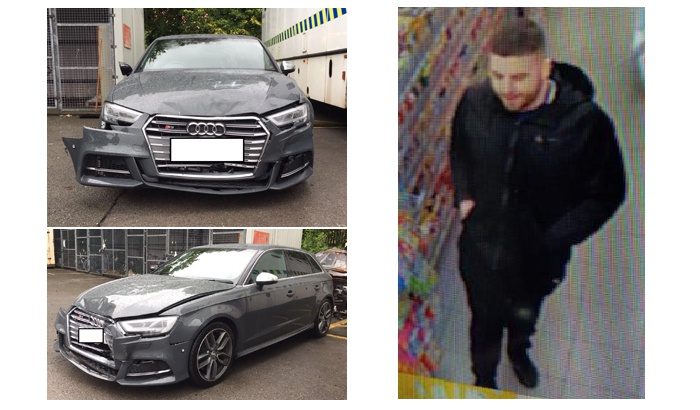 Police are hunting a man after a van purposely rammed into a patrol car at speed in Salford.
Shortly before 3.15am on Tuesday 5 September, officers in an unmarked police car were patrolling Salford when they came across a white Ford Transit van with false number plates.
The patrol car gestured for the van to pull over but the van began speeding through the streets and was pursued by police.
The driver then quickly turned the van around and drove at speed directly at the patrol car before ramming into it and driving off.
The two officers in the patrol car have received hospital treatment for their injuries and will be unable to continue their usual duties for some time due to the incident.
A 21-year-old woman, who is believed to have been the passenger in the van, has been arrested on suspicion of theft of a motor vehicle, however police are still searching for the driver of the van.