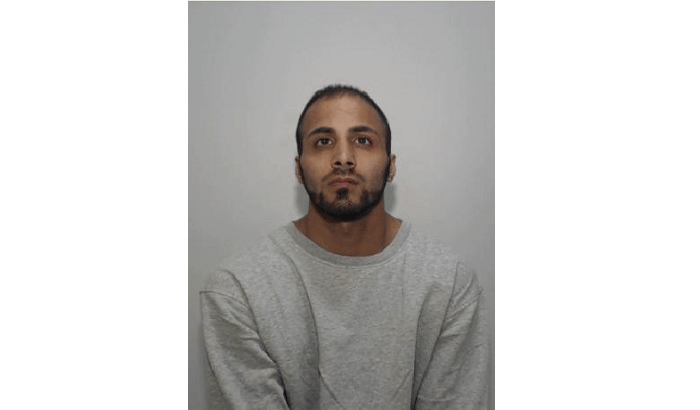 Photo Credit - GMP
A convicted sex offender who befriended a 12-year-old girl over Facebook before raping her has been jailed.
Osman Ali, 25, of Corbett Street in Rochdale has been sentenced to 19 years and six months in prison after pleading guilty to 7 counts of raping a child under 13. He was also given an indefinite Sexual Harm Prevention Order.
In September 2016, Ali befriended the girl over Facebook and arranged to meet for the first time in October 2016.
Their relationship continued and they met up at weekends before Ali managed to manipulate the girl into believing they were a couple and started to rape her.
His offending was exposed when the girl was found by a concerned resident walking through the streets of Rochdale on 16 May 2017 in a distressed state after her "boyfriend" had broken up with her.
Ali had previously served four years of an eight-year prison sentence after being convicted in August 2012 alongside two other men of raping a 19-year-old woman at an address in Rochdale earlier that year.
Detective Constable Ben Harris, of GMP's Sunrise Team, said: "Osman Ali is a depraved individual who preyed on a vulnerable young girl and repeatedly raped her on a number of occasions despite knowing full well that she was a twelve-year-old schoolchild.
"He manipulated her into believing that he cared about her and they were a real couple but in reality he was just attempting to satisfy his own sickening desires and clearly had no concern for his victim.
"Given his offending history, it is clear that he is a dangerous individual who has no remorse for his actions and this has been recognised by the courts who have given him an increased sentence.
"I do not wish to waste another word on Osman Ali, what I would like to do is pay tribute to the victim in this case.
"She has shown incredible bravery in not only telling her story to police but also in moving forward with the investigation and supporting the prosecution of such a dangerous man. Her help in getting him off the streets has been invaluable.
"She and her parents have been provided with support from specially trained officers and social workers from the Sunrise team and parent support workers throughout but her courage has been unfaltering and for that I would like to thank her."