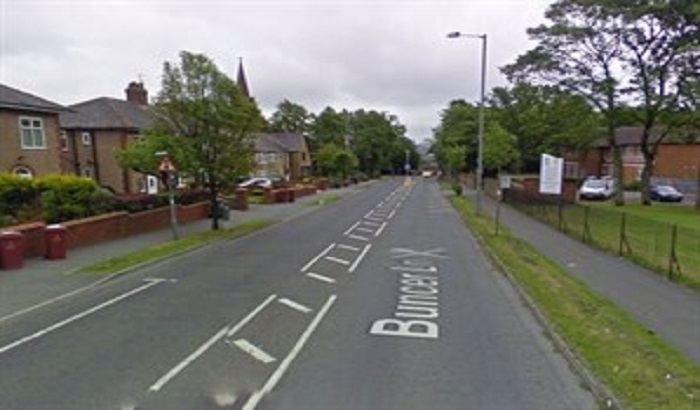 Police are appealing for information after a 37-year-old man suffered a broken jaw following a vicious assault in Blackburn.
Police were called around 3.15pm on June 8 following reports of an incident outside Witton Park High School in Buncer Lane (pictured).
The victim had arrived at school to collect his children when another car pulled up ahead of him.
A male passenger left the vehicle, walked up to the victim and punched him several times while he was sat in his car.
The attacker then made off from the scene.
The victim, from Blackburn, suffered a broken jaw and was taken to Royal Blackburn Hospital for treatment.
The offender is described as Asian male, in his 30s, of medium build and clean shaven with black hair. He was wearing a grey t-shirt and grey jogging pants and was seen getting into a silver car after the attack.
Sgt Gary Hennighan, of Lancashire Police, said: "This was a particularly nasty incident which has left a man with some serious injuries.

"The assault occurred around school closing time so I would imagine there were a number of people waiting to pick their children up.

"I am looking for people to come forward to help us to understand what has happened in this situation."