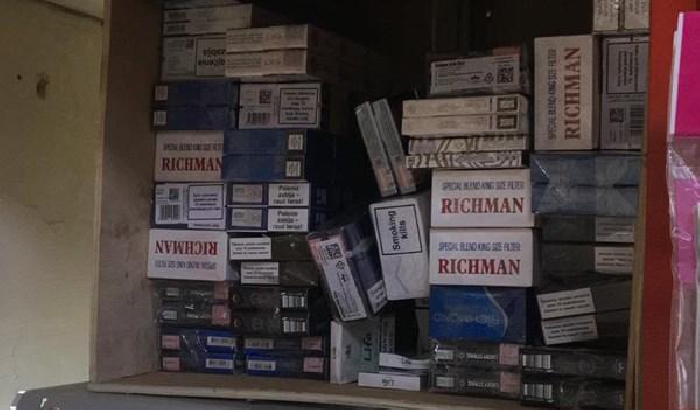 A major police operation in Bradford has seen over 60,000 cigarettes and 50kg of illegal tobacco seized in a crackdown across the district.
Police and West Yorkshire Trading Standards carried out the operation last week, with a Trading Standards spokesperson saying: "Over 60,000 illegal cigarettes and 5kg of illicit hand rolling tobacco were seized, with officers also finding suspected non-duty paid and counterfeit alcohol on some premises.
"If genuine, the market value of the cigarettes seized would be around £37,000.
"The operation was part of a wider plan to crack down on criminality in Bradford, targeting hot spot areas and illegal business activities identified from intelligence and complaints received by West Yorkshire Trading Standards from members of the public.
"Illegal cigarettes and tobacco are sold at a fraction of the price in a range of locations such as pubs, clubs, shops, private houses and even by street hawkers.
"Illegal tobacco is also linked to organised crime and contributes to an underground economy worth billions of pounds.
"Victims of human trafficking are often being forced to sell these illegal products in order to pay off debts or fearing harm to themselves or their families."