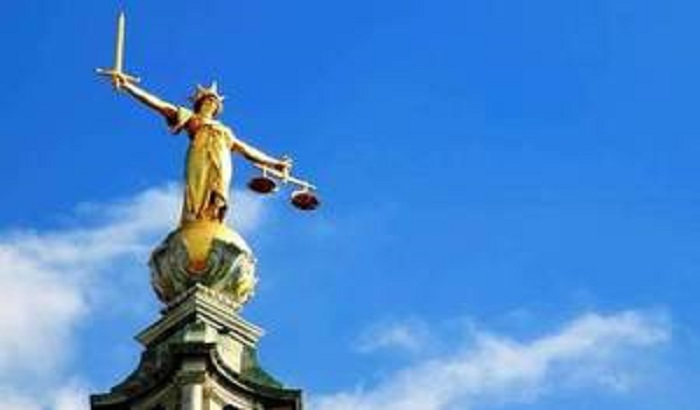 A thug who led a 'lynch mob' attack on a man wrongly accused of a sex offence has been jailed.
Jason Wolfendale repeatedly stamped on the innocent victim's head after he was accused of groping a teenager at a house party. The allegation did not result in any police action. The accused man was subjected to a vicious assault which left him with a brain injury.
The violence broke out after a man passed out on the floor of a teenage girl's bedroom during a party in Salford. He was dragged out into the middle of the road and kicked and stamped unconscious by a mob including Wolfendale.
The man stamped unconscious suffered bruising on the brain. He spent five days in hospital and has had to move away from the area where the attack took place
The Victim didn't leave the house for a fortnight because he was 'paranoid about being assaulted'. He had lost his sense of smell and now speaks with a stutter.
Jason has been jailed for two years and eight months by a judge who told him that the 28-year-old victim could have been killed.