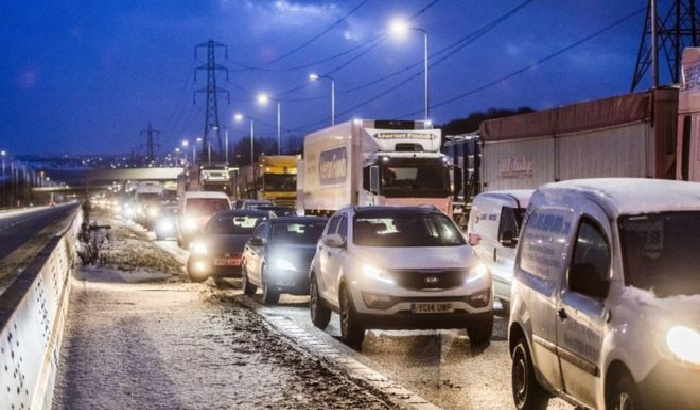 Photo Credit - PA
Motorists stuck on the M62 have thanked local residents who came to their aid.
Reports say around 30 people from the town of Milnrow made their way through treacherous conditions to get supplies to those trapped on the road.
The motorway has been shut to traffic due to severe snow and wind. The police urge people in the area to not travel unless necessary.