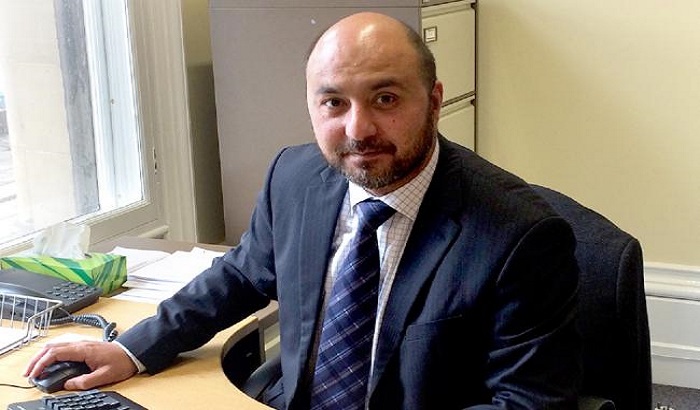 Open letter from Councillor Imran Khan to all the staff who work in schools in the Bradford District
I want to express my sincere thanks to every member of staff working in our district's schools for all the hard work and effort you have put in to get schools open for pupils this September in the face of the continuing COVID-19 pandemic.
I know that this has been a real challenge and taken a lot of planning and ingenuity from you and your colleagues so that schools across our district can open in as safe and secure way as possible.
I appreciate that this also comes on the back of a long summer, during which many colleagues did not have a full break so that schools could remain open for vulnerable children and the children of key workers. This public spirit is hugely valued, not just by me, but by the many people who were able to work and support front-line services as a result. I also want to thank colleagues in both public health and Children's Services who have been part of this collaborative effort.
It has also been a summer of challenge in respect of the difficult additional pressures put on schools by the cancellation of exams in June and the subsequent confusion about results. Schools have shown great resilience in the face of this to provide the best support possible for their pupils at what was a stressful time.
We all know that the coming months will continue to be very challenging for our district as COVID-19 infection rates remain high and are increasing nationally. We know schools will need to act quickly and follow the clear protocols colleagues in public health have established in order to keep pupils and staff safe and to reassure parents if and when cases emerge and we will be sending weekly updates to all schools on any new public health guidance we receive.
I want to reassure you that we will do everything we can to keep supporting schools during this period, whether in terms of health advice, education advice or help with support in getting information to parents. By working together we will be able to tackle this virus, keep children safe, and offer them the education they deserve.
Thank you for all you have done and continue to do.
Yours sincerely
Councillor Imran Khan
Deputy Leader and Portfolio Holder for Education, Employment and Skills