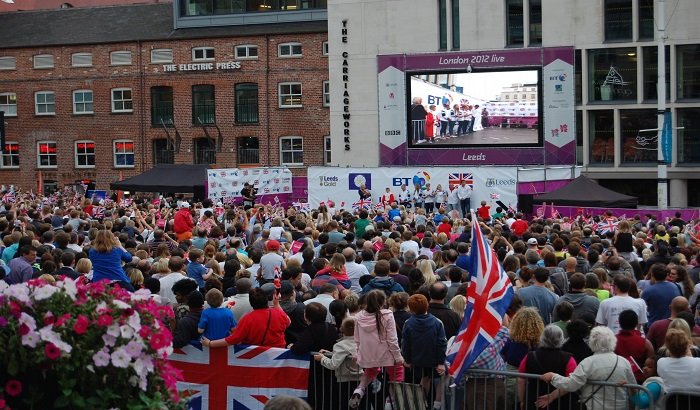 Leeds City Council has announced it is to host a homecoming event in the city for Leeds Olympic and Paralympic athletes
Leader of Leeds City Council Councillor Judith Blake, said:
"We will be hosting a large homecoming event in Leeds to recognise the fantastic performances of both our Olympic and Paralympic athletes in Rio. The people of Leeds are extremely proud of all our athletes flying the flag so magnificently for both the city and Yorkshire.
Leeds and indeed Yorkshire has so much to celebrate, with such a cross-section of medallists in gymnastics, triathlon, cycling, diving, rowing and Gold for Nicola Adams in the boxing at the weekend. Councillor Blake added "We will absolutely make sure the Leeds event gives the athletes the recognition and appreciation they so fully deserve for their wonderful achievements."
The date and full details of the Leeds homecoming event are currently being finalised.
A parade for Team GB and ParalympicsGB stars as a whole will be held in Manchester with a London event planned to celebrate success.
The Herculean efforts and record medal haul of Team GB will be celebrated in style with a parade through the streets of Manchester and an event in London to allow people up and down the country to celebrate, the Prime Minister Theresa May has announced.
The Government is working with the British Olympic Association, British Paralympic Association, Manchester City Council and The Mayor of London's Office on the events which will take place in October, when our Paralympians have returned from Rio.
They will build upon the thousands of I am Team GB events taking place all over the country next Saturday, August 27, which will allow communities to come together and get involved in sport alongside some of our Olympic heroes.
The Prime Minister Theresa May said:
For the past fortnight, the people of the United Kingdom have been filled with pride as we've watched our Olympians take victory in so many sports with power, grace and control. In every discipline and at every stage, Team GB have shown the world what we're made of: determination, dignity and true sportsmanship.

They haven't just made history; by showing just how far talent and hard work can take you, they have inspired the next generation. They have also shown the importance of supporting elite sport, and that is something this Government remains wholly committed to.

The euphoria of London 2012 didn't end four years ago, and it doesn't end now – we still have the Paralympic Games to look forward to. It will continue on the streets of Britain as we plan a parade in Manchester, alongside the British Olympic and Paralympic Associations. It will be a celebration fit for heroes – and rightly so, because that is exactly what they are.