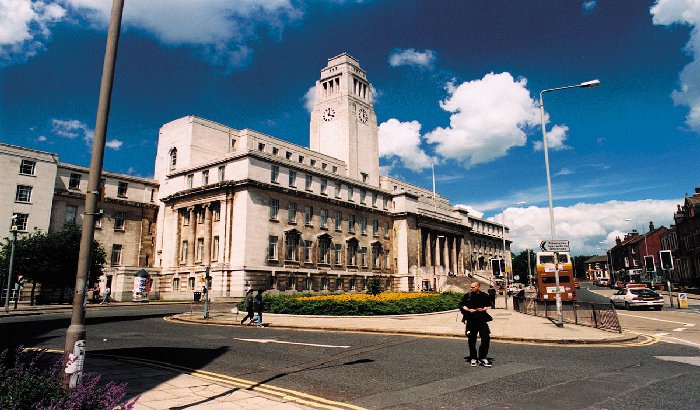 Photo Credit - University of Leeds
Scientists at the University of Leeds are to investigate a potentially deadly heart condition as part of a new £2 million research project funded by the British Heart Foundation (BHF).
Dilated cardiomyopathy (DCM) is a condition that stretches and thins the heart muscle so it becomes 'baggy' and is unable to pump blood around the body efficiently. People with DCM in Yorkshire will be recruited by Leeds General Infirmary to take part in the largest ever study of this poorly understood condition.
It is estimated to affect up to 21,000 (1 in 250) people in Yorkshire and is the leading cause of heart transplantation.
DCM hit the headlines after it was identified in George Michael's post-mortem, and is thought to have contributed to the singer's death on Christmas day, 2016.
50,000 (1 in 100) people in Yorkshire risk developing the condition due to a common mutation in the titin protein. This mutation predisposes the heart to developing DCM when it is placed under stress such as pregnancy, some cancer treatments and possibly other stresses like alcohol abuse.
Development of the condition puts people at greater risk of sudden death and can also lead to heart failure. After coronary heart disease, DCM is the leading cause of heart failure.
Currently DCM is very poorly understood, with most causes unknown and poor outcomes for patients – research suggests that 15% of patients do not survive beyond 5 years after diagnosis, and up to half of deaths occur within the first 2 years of diagnosis.
The multi-centre study of over 2,000 patients with DCM across England will investigate the interaction between genes and lifestyle factors to understand more about why people develop the condition and who is at risk of sudden death or heart failure. As well as Leeds General Infirmary, five other hospital trusts from across England will be recruiting patients for the study.
The researchers will use advanced DNA sequencing, biological markers in the blood and cardiac imaging approaches to assess interactions between genes and seek to discover new genetic mutations underlying DCM, as well as assessing for potential environmental interactions.
Ultimately the study aims to find better ways to diagnose, treat and prevent people dying from this disease.
Dr Stephen Page, Lead Cardiologist for Inherited Cardiovascular Conditions at Leeds General Infirmary said: "We urgently need to find out more about what causes DCM, and identify who is at risk of sudden death or developing heart failure.
"For about 1 in 4 patients with DCM we can find a genetic cause, but that leaves us with hundreds of thousands of people with DCM that we cannot explain, which hinders our ability to diagnose and treat the patients or help their families.
"There are currently no targeted treatments that are specific for DCM, but as we get a better understanding of the genes which cause the condition, we can hope to develop new treatments which target these genes and pathways."
Amy Ashton-Waite, 28, from Bradford, was diagnosed with dilated cardiomyopathy after tests following a stroke revealed that her heart muscle was damaged. Amy's condition worsened over two years, until she was added to the heart transplant waiting list aged 26.
By this point she was severely ill meaning she had to quit her job. Thankfully, just 5 weeks later doctors found a suitable heart, and Amy underwent a successful heart transplant. Within months of her transplant she was back at work.
Amy said: "I was incredibly lucky in many ways. Although having a stroke at such a young age was undoubtedly a traumatic experience, it meant doctors were able to spot my heart condition. But because there aren't treatments out there for DCM, my heart failure worsened until I had no option but to have a heart transplant.
"It's so reassuring to know that research is going on to help people with DCM. Hopefully it will lead to new treatments to stop or reverse the development of DCM, so people don't end up with a heart transplant as their only option."