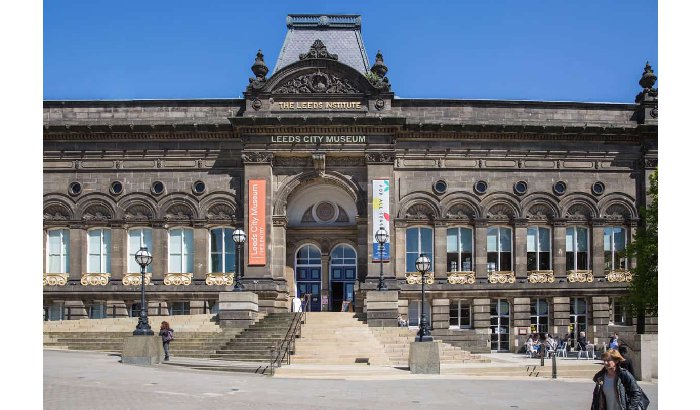 Photo Credit - geotex
Decades of campaigning, protests and progress will be celebrated this week as Leeds City Museum leads the way in marking LGBT History Month.
A huge programme of events will see everything from film-screenings and talks to thought-provoking artwork and an LGBT-themed computer game taking pride of place at the museum on Millennium Square.
The museum is currently hosting eye-catching light sculptures created by created by artist Stuart Langley entitled VISIBLE – 36point7. The pieces, on display in the museum's window space, aim to reimagine the World Aids Day ribbon, highlighting the 36.7million people living globally with HIV and AIDS.
On Saturday 9 February, the West Yorkshire Queer Stories team presents an all day and night museum takeover with award winning activists, filmmakers and performers including headliners Campbell X, Aderonke Apata, founder of African Rainbow Family, and Bird la Bird's Queer People's History Show with BSL, live captioning, and costume touch for the blind prior to the show. There will also be community stalls, rainbow plaque making, silent discos, Leeds Queer Film Festival and LGBT computer gaming.
Councillor Jonathan Pryor, Leeds City Council's executive member for equalities, said: "Leeds is a place which proudly embraces diversity, inclusion and progress and which recognises the important contribution that LGBT culture makes to our city.
"LGBT History Month gives us a fantastic opportunity to acknowledge some of the many struggles, sacrifices and triumphs which laid the foundations of the city we know and love today and we are also extremely proud to host the OUTing the Past event and to have been chosen as an example of how LGBT history and heritage should be celebrated."