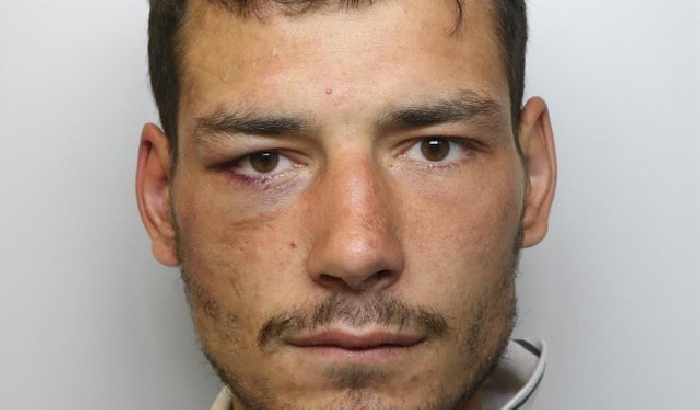 A Leeds man has been jailed for three years and eight months after ransacking a city centre café.
28-year-old Joseph Parkin appeared at Leeds Crown Court last week facing charges in relation to a series of burglaries between July 6 and September 15, 2019.
The court heard that Parkin and his partner were sleeping rough in the city centre at the time of the offences.
The first of the offences occurred in the early hours of July 6, when Parkin smashed a glass door panel at the Hotel Chocolat shop on Albion Place, causing £1,000 of damage, before stealing chocolate and other items worth over £2,600.
A series of subsequent incidents saw Parkin target a branch of health and beauty retailer, Boots, smashing a window and causing £500 damage at 10pm on August 2.
He fled the scene when confronted by a member of the public and police later found traces of his blood at the scene.
In the early hours the following day, Parkin targeted Distinto cafe on Albion Place, stealing around £700 from a tip jar and £250 from the till, as well as £500 worth of goods and causing approximately £3,500 in damage.
The following month, on September 15, Parkin burgled a flat at Lincoln Towers, Lincoln Green, Leeds.
He was disturbed when the occupant returned and fled by climbing down the balcony but was later arrested.
Appearing at Crown Court, Parkin admitted two commercial burglaries - at Hotel Chocolat and Distinto café, as well as admitting the attempted burglary at Boots and burglary at the flat and was subsequently jailed for three years and eight months.