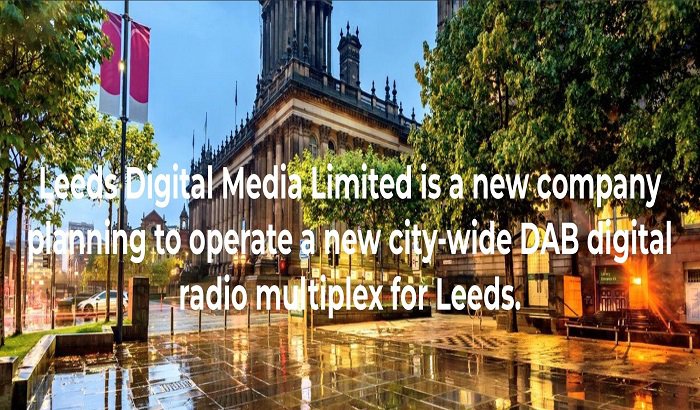 A new system of broadcasting is due to descend on Leeds, City-wide digital radio. OFCOM has announced the advertisement of Round One (25 areas) due to be awarded a Small-Scale Digital Radio (SSDAB) Multiplex.
Leeds Digital Media Limited (a partnership between Leeds community station, Akash Radio and local commercial broadcaster, Sunrise Radio) will be applying for the upcoming SSDAB multiplex operator's licence and is reaching out to prospective programme service providers. Leeds new SSDAB platform will reach some 450,000 adults in and around the city and the ambition is to provide an affordable long-term digital future for many existing broadcasters (community and commercial), as well as new entrants.
Leeds Digital Media brings together a range of specialist skills, local knowledge and combined radio experience of more than 80 years from key members.
Usha Parmar, Director of Sunrise Radio and Leeds Digital Media explains: "We are truly excited to be working on this with Akash Radio, bringing a new range of radio services to suit a wide range of formats. As the only independent local commercial station in West Yorkshire we are excited about the prospect of this new platform"
Gurmail Sahota, Director of Akash Radio and Leeds Digital Media said "Having served the community via radio for the last 18 years with a combination of various Short Term RSLs and the last five years as Akash Radio broadcasting on MW, we look forward to working with Sunrise Radio and partners on this exciting project for Leeds."
The award will take place early 2021 with deadlines for the application on 23rd November 2020.
For more information or to get involved visit
www.leedsdab.com or email info@leedsdab.com
Follow on Social media for updates: @SSDABLeeds