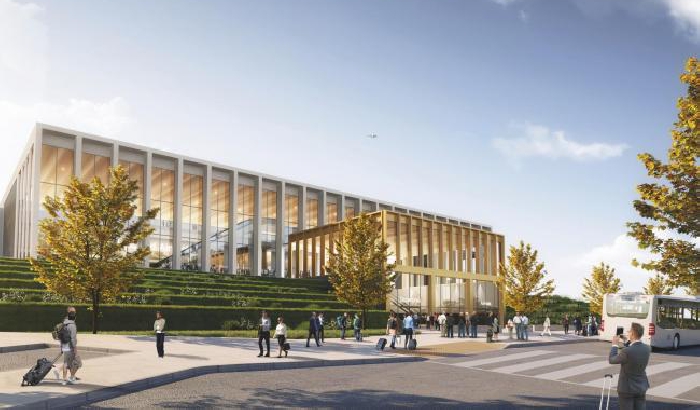 Leeds Bradford Airport has revealed new plans for a new multi-million-pound, sustainable terminal.
The £150 million scheme - privately funded by the airport's owners AMP Capital - would meet the targeted demand of seven million passengers by 2030.
Work on the terminal could begin as soon as the end of 2020 if the plans are approved, seeing the current 20-year-old terminal replaced with a new sustainable, state-of-the-art building,
The plans detail a new 34,000 square-metre terminal that will house improved duty-free shopping, restaurants and bars, with a view to greatly improve access and user experience.
Regarding the new plans, Chief Executive of Leeds Bradford Airport, Hywel Rees, said: "This proposed development is hugely exciting for Leeds Bradford Airport and the North and replaces our previously approved plans.
"For more than 55 years, Leeds Bradford has provided an international gateway to and from Yorkshire.
"Our vision is to serve our region as a truly outstanding airport and to profoundly change the perception and reality of customer experience for passengers.
"To do this we need a terminal that meets the needs of the future in passenger flow and energy efficiency."
The terminal is expected to be completed in early 2023, if plans are approved.