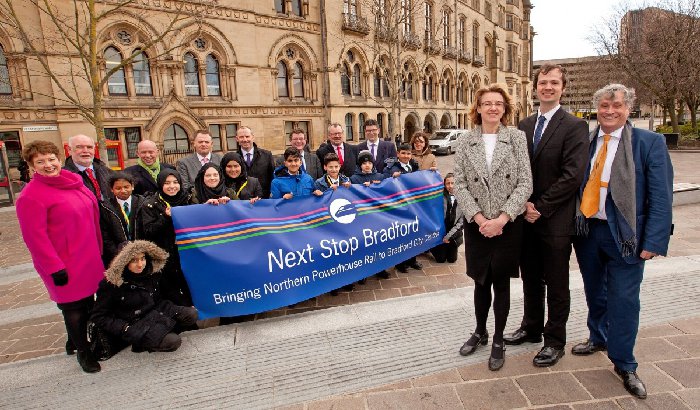 Next Stop Bradford has launched a new website which aims to increase support from businesses and residents to help secure a Northern Powerhouse Rail (NPR) station in Bradford city centre.
Next Stop Bradford's aim is to ensure that Bradford, the fifth largest city in the UK with one of the fastest growing economies, secures a new "high-speed" railway station in the city centre as part of the proposed investment in better transport connectivity across the north.
An NPR station in Bradford city centre is predicted to bring an annual economic boost of £1.3bn to the local economy, improve journey times and increase capacity on the railway network.
Through the new website residents, businesses and community leaders can show their support for transport investment on the "pledge my support" web page.