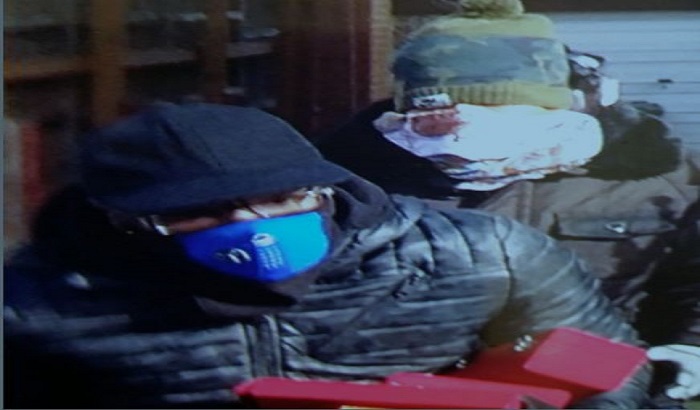 Police are appealing for information to trace two men who threatened a woman and her children at knifepoint in a robbery at their home in Leeds. 
The men got in to the house in Hollin Hill Avenue, Oakwood, through a window at about 11.30am on Wednesday.
They approached two young children who were playing downstairs and told them to be quiet and then made their way upstairs where they confronted their mother. They held a knife to her throat and forced her to open the safe before stealing a quantity of high value Asian gold jewellery. They left the property but were photographed by a neighbour who witnessed them running off. The men had their faces covered but were both described as black males.
Detective Constable Ian Chapman, of Leeds District Crime Team, said: "This was clearly a terrifying experience for the victim and her children to be confronted in their home by two masked men armed with a knife.
"We are treating the incident very seriously and carrying out extensive enquiries to trace these men. We appreciate that they have their faces covered on the image we have released but we hope someone may recognise their clothing and face coverings as items linked to known individuals."
Anyone with any information that could assist the investigation is asked to contact police via 101.