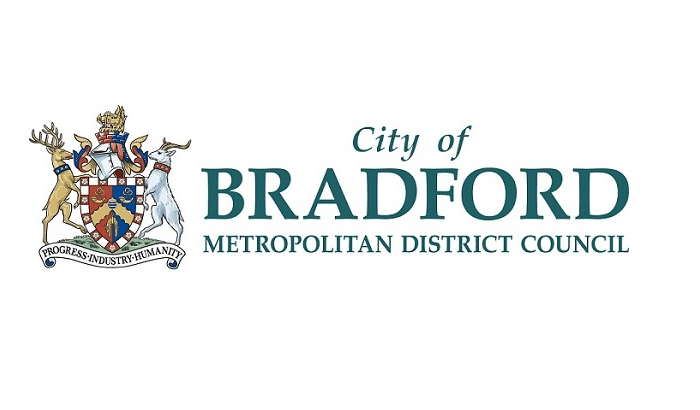 Bradford Council's Executive is set to approve its plan for the next four years.
The Council Plan sets out the priority outcomes that will shape the council's work from 2021 until 2025 and the things it will do to achieve them. It will act as the framework for decisions about how to allocate resources, deliver services and collaborate with other organisations. It includes a series of measures to ensure accountability for performance against each priority.
Following consultation with the public, Council employees and partners the final Council Plan is expected to be approved at the Executive meeting on Tuesday, 1 December before going to full council later that month.
The plan identifies major challenges our district will face in the coming years.
These include responding to and recovering from the COVID-19 pandemic; and following the Council's declaration of a climate emergency, taking the steps we need to take to deliver a net zero carbon District and build an inclusive and sustainable economy.
The plans identify two key phases to be taken into account in all aspects of the council's work and planning:
Living with COVID-19 – how we help our residents, businesses and places overcome the ongoing challenges presented by the coronavirus pandemic.
Building a Better Future – how we work to secure a better long-term future for the district, its people, its communities and its businesses.
Our priority outcomes are:
Better Skills, More Good Jobs and a Growing Economy - We will grow our local economy in an inclusive and sustainable way by increasing productivity and supporting businesses to innovate, invest and create great jobs.
Decent Homes - We want everyone to have a comfortable home which meets their needs and helps them lead fulfilling lives.
Good Start, Great Schools - We will help our children to have the best start in life by improving life chances, educational attainment and overall quality of life for all young people regardless of their background.
Better Health, Better Lives – We will help people from all backgrounds to lead long, happy and productive lives by improving their health and wellbeing.
Safe, Strong and Active Communities – We want the Bradford District to be a place where everyone can play a positive role in their community and be proud to call it their home.
A Sustainable District – We will make it easier for individuals, households and businesses to adapt, change and innovate to help to address the climate emergency, reduce carbon and use resources sustainably.
An Enabling Council – We will be a council that is a great place to work and reflects the communities we serve. Our people will have the tools to do their jobs effectively. We will manage our resources well and maximise opportunities to bring funding, resources and investment into the district. We will provide good, accessible services.
The plan will be underpinned by the following principles and ways of working:
Putting equalities at the heart of all we do - to build an inclusive organisation that recognises the contribution people from different backgrounds make to all aspects of the Council's work and to the District and that ensures equality of access to its services.
Ensuring that 'every pound counts' and we make the best use of our resources and deliver our new social value procurement strategy to commission goods and services locally.
Working with others – We recognise that we cannot achieve our outcomes alone. As an organisation, we will work together with partners such as the West Yorkshire Combined Authority, the NHS, local businesses, schools, the police and fire service. Most importantly we will work with our communities, taking the opportunity to get them involved in shaping their own future.
Early help - Making sure we support people early and in their communities to prevent their needs from escalating and to improve their outcomes.
Living Well by working alongside our communities and our partners in the NHS, independent and voluntary sector so that we work together to improve health and wellbeing for everyone in our District.
Supporting Safeguarding by doing everything we can to ensure that children and adults at risk in the District are kept safe. This is not just a role of professionals in social care, but will be part of everyone's role in our authority.
We will also embrace the Bradford District Shared Values which have been developed with our local communities and stakeholders where over 1,400 were engaged in the process.
Each priority is underpinned by a set of key performance indicators to ensure that the objectives are measured, delivered and continually monitored whilst being open to public scrutiny. If agreed, consultation on the plan will take place with staff, the public and partners.
Bradford Council Leader Cllr Susan Hinchcliffe said: "Bradford district is a big, bold place right in the heart of the North. We owe it to our residents to live up to our potential. This is a plan to deliver on our ambitions for the district and for all residents and businesses. It reflects our commitment to invest in our children, in jobs and skills, in tackling inequality and build a better, more inclusive and sustainable future in which everyone can achieve their potential.
"COVID-19 and the climate emergency are the two of the biggest challenges our district will face in the coming years. Both these challenges hit the poorest and most vulnerable in our society hardest. So it is right that they are at the heart of this plan.
"We are a young, innovative district with a diverse and vibrant culture and our bid to become the UK City of Culture in 2025 will celebrate this. Harnessing our strengths will be key to re-building our economy and supporting our communities in the face of these challenges ahead."