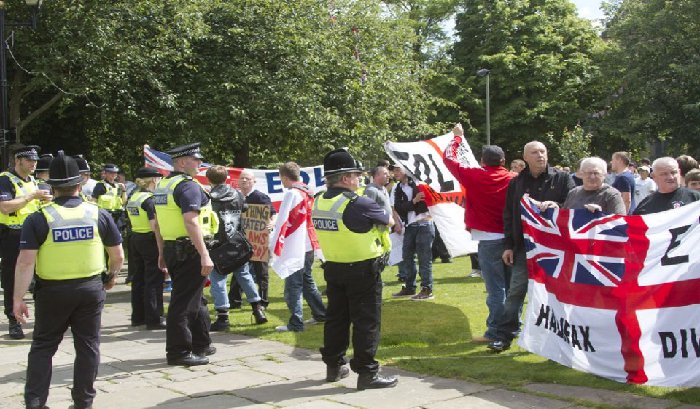 Photo Credit - Mark Davis Photography
West Yorkshire Police have thanked the people of Keighley after an English Defence League (EDL) demonstration "passed off without incident".
Members of the far-right group, estimated at around 70, were escorted from the railway station on Saturday, 2 September, through the town centre to Church Green, where they assembled for speeches before returning to the station to depart.
A larger number of counter demonstrators were present in the town to oppose the demonstration.
The police said four EDL supporters were arrested for minor public order offences.