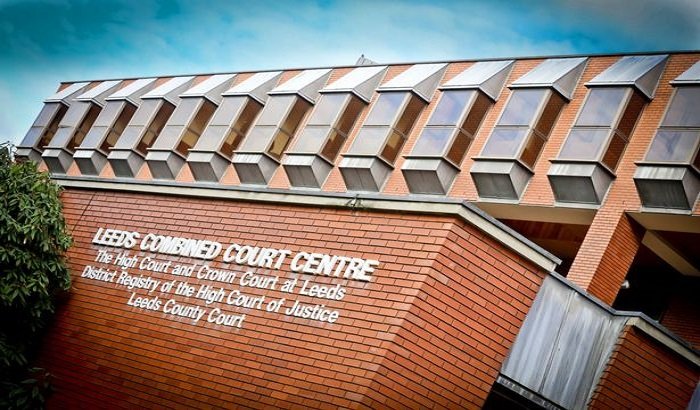 A jury hearing a case of an alleged 'cash for crash' plot have been discharged after jurors were offered bribes
Judge Justice Goss dismissed a jury panel at Leeds Crown Court in a case connected to the death of an innocent Leeds pensioner, and decided to continue to try the case alone.
Mr Goss made the decision after the court heard how jurors were offered bribes when the building was evacuated after a fire alarm was deliberately activated. Some members of the jury had been approached were offered sums of up to £500 in cash.
During the trial, the jury heard how 88 year old Betty Laird, had suffered fatal spinal injuries as she was involved in a collision on the 10th September in 2014. The prosecution alleged four men in a VW Passat drove into the side of her car intentionally to make fraudulent injury compensation claims to insurance companies.
The alleged driver of the Passat, Sabbir Hussain and two alleged passengers, Raja Hussain and Shahrear Islam-Miah, are on trial accused of manslaughter and conspiracy to commit fraud – they all pleaded not guilty.
A fourth man, Muhammed Ubaidullah, has already pleaded guilty to manslaughter, conspiracy to commit fraud and attempting to pervert the court of justice and will be trialled separately.
Dismissing the jurors, the judge said: "There has undoubtedly been an attempt to tamper with you."
The men will be remanded in custody until the case resumes.