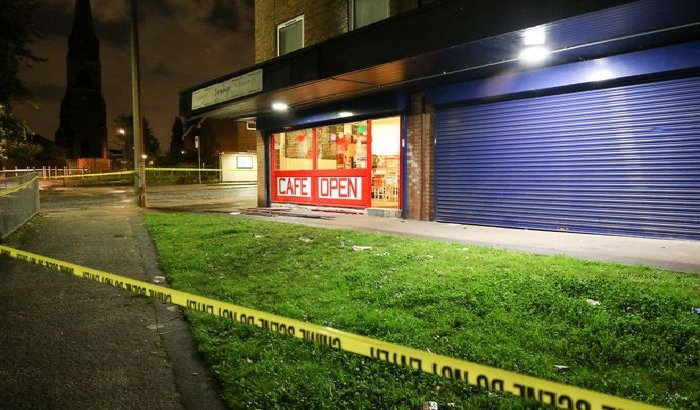 Photo Credit - ASP (Manchester Evening News)
A joint investigation has been launched after an explosion in Salford.
At around 12.30am on Tuesday 12 September, police and the fire service were called to reports that an explosion had been heard in Pendleton.
When officers arrived, they discovered damage to a shop front and the pavement on Concord Place.
A cordon was put in place while enquiries were carried out and officers are appealing for anyone with information to come forward.
It is suspected the explosion was caused by an industrial strength firework.
The incident comes a day after another explosion in Salford, in which a firework was set off under a car, causing significant damage.
A police spokesperson said it's "too early to say" if the two incidents are linked.