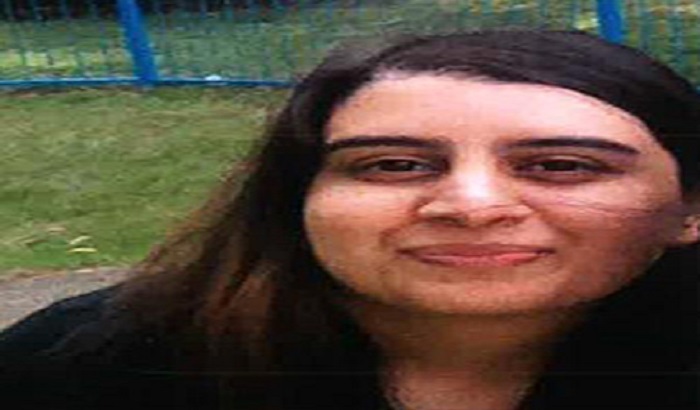 Five Metropolitan Police officers are facing a misconduct investigation by the IPCC over the case of Saima Ahmed who was found dead near an Edinburgh golf course.
The 36 year old's family has been critical of the response by Metropolitan Police officers, when they first reported her missing months before her body was found.
When contacted by Sunrise Radio (Yorkshire) a spokeswoman for the Commission made the following points: The IPCC investigation into the Met Police response to the missing person report in respect of Saima Ahmed remains ongoing. Five officers have been served with notices - two for gross misconduct and three for misconduct. The notices in respect of all five officers fall broadly within the topic areas of the conduct of the investigation and the handling of information and lines of enquiry that they were provided with.
Serving an officer with a notice does not imply guilt, but notifies an officer that they are now a subject of an investigation rather than a witness as well as the level of misconduct under consideration.
Meanwhile Police in Edinburgh have been distributing posters to festival visitors and rail users in an effort to uncover fresh information.
Saima Ahmed was discovered on the afternoon of Saturday, January 9th, off Gogarstone Road.

It is believed the 36-year-old had travelled by rail from her home in Wembley to the Scottish Capital a year ago this month.

Detective Chief Inspector Martin MacLean, Head of Crime Operations for Edinburgh CID, said: "There are several outstanding lines of enquiry in what has been a painstaking investigation. We still need to establish why Saima came to Scotland and Edinburgh and the circumstances that led to her death."

"The information gathered thus far certainly indicates that Saima left her home on Sunday, August 30th, last year and travelled by train to Edinburgh."

"Now, almost one year on, Edinburgh is again in the midst of hosting the International Festival and there will be a number of people returning to the city who may remember Saima. It's my hope that these posters might help jog some memories and we can gain vital information to assist with our investigation."

He added: "We continue to provide Saima's family with regular updates and I again thank them for their patience and assistance in helping us keep Saima's case in the public eye."

Saima Ahmed's exact movements as she journeyed to Scotland remain unconfirmed however detectives believe she bought a Birmingham to Edinburgh rail ticket at Birmingham New Street Station at around 5pm on Sunday, August 30th, 2015.

Thereafter, there is a strong possibility that she boarded one of two Edinburgh bound services scheduled for later the same day:

- Either the 5:15pm Virgin service due to arrive at Edinburgh Waverley at 10:22pm

This stopped at the following locations:

Sandwell & Dudley, Wolverhampton, Crewe, Warrington, Bank Quay, Wigan North Western, Preston, Lancaster. Passengers travelling onto Edinburgh then switched services and boarded the 7:14pm stopping at Oxenholme Lake District, Penrith, Carlisle, Lockerbie, Haymarket and Waverley.

OR

- The 5:30pm Virgin Cross Country Network (via York), which was due to arrive at 10:21pm.

This service stopped at:
Derby, Sheffield, Doncaster, York, Darlington, Durham, Newcastle and Waverley.

Anyone who remembers Saima or has information that can help with the ongoing investigation can contact police on 101 or alternatively information can be passed anonymously to the charity Crimestoppers on 0800 555 111.