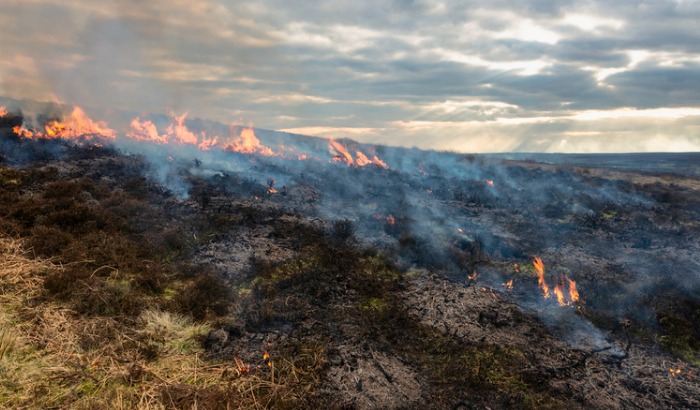 The Ilkley Moor arsonist, who started a fire that raged across the moorland for three days, has been sentenced.
Mohammed Zulkifl, 20, of Rufford Street, Barkerend appeared before Bradford Crown Court on Thursday, where he was sentenced to 27 months in a young offender's institute.
At the height of the blaze, which took hold of the moorland over Easter weekend earlier this year, 70 firefighters were tackling the fire above White Wells on Ilkley Moor in West Yorkshire.
The extent of the blaze was described by Judge Durham Hall as "extreme", with firefighters having tackled flames which covered over 25,000 square metres.
When sentencing Zulkifl, Mr Hall communicated a serious stance to potential future offenders, saying: "This court will not send any message out other than, anybody - whoever, whatever they are - who sets fire to moorland will be dealt with."