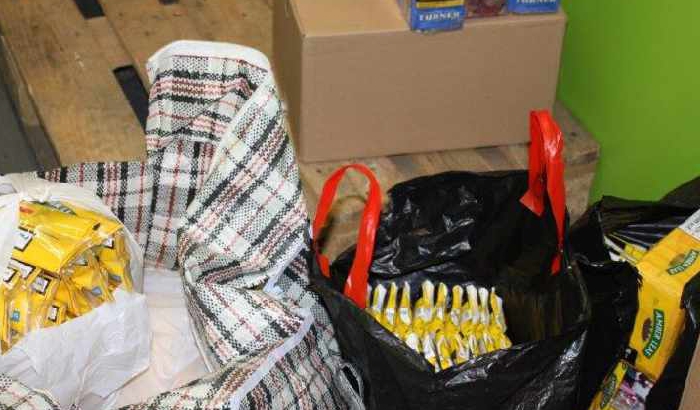 HMRC want to speak with four men after 1.7 million illicit cigarettes discovered
HM Revenue and Customs (HMRC) is appealing for the public's help to identify four men they want to talk to, who may have information to help with enquiries in connection with illicit tobacco found in Bradford.
Officers discovered 1.7 million cigarettes and 86 kilos of hand-rolling tobacco at a self-storage site near the city centre on Wednesday 18 January 2019. The goods worth an estimated £534,592 in unpaid duty, were found in three storage containers.
Three men attended the storage facility the next day and enquired about the units where the cigarettes were discovered. Another man is believed to have arranged to rent one of the units.
HMRC officers believe these men may have information that can assist with the investigation and would encourage them to come forward. HMRC also asks anyone who recognises the men, or knows of their whereabouts, to call 0800 788 887 or Crimestoppers on 0800 555 111 and quote reference 54014.
Eden Noblett, Assistant Director, Fraud Investigation Service, HMRC, said:
"We want to create a level playing field for legitimate traders who play by the rules and we're doing that by cracking down on the annual £1.8 billion trade in illicit cigarettes. What's more, criminal activity of this kind often goes far beyond just tobacco smuggling, into drugs, violent crime and money laundering, creating a very real danger to local communities.
"We also ask the public if they have information about the sale, smuggling, storage or distribution of illicit tobacco, to report it to HMRC online or call the Fraud Hotline."