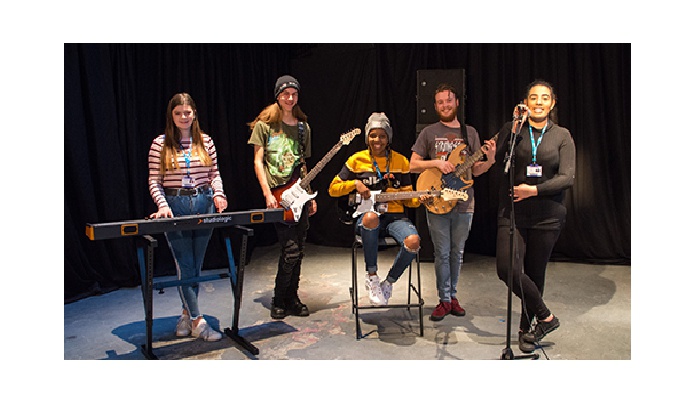 Photo Credit - Bradford College
The award of a grant to buy instruments has proved music to the ears of students at Bradford College.
The college's music department has been boosted by the purchase of new guitars, an electric keyboard, African djembe drums and bongo drums thanks to Universal Music UK Sound Foundation.
The education charity awarded the college more than £1,200 to spend on music equipment and the new instruments are a hit with the college's talented musicians.
Music lecturer John Dey said: "Our music students perform at college events and at outside events such as Bradford Festival so having the best instruments to enable them to show off their talent and showcase the music department is great.
"The new instruments will be used for rehearsals and performances by both our Further Education students and those on the Higher Education courses at our University Centre.
"Having a range of top-class instruments also ensures that our courses remain inclusive by ensuring students can access high-quality equipment regardless of their financial circumstances.
"Everyone in the music department is grateful to Universal Music UK Sound Foundation for the generosity and can assure the foundation that the instruments will be very well used."