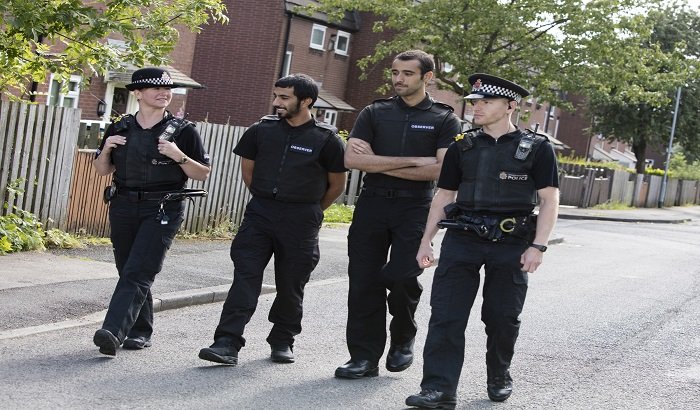 Greater Manchester Police has welcomed police college cadets from Qatar as part of an ongoing commitment to assist with the development of new recruits.
Eighty cadets are spending six weeks with Greater Manchester Police, observing frontline officers around the clock to see how they deal with the community.
They will wear a simple black uniform with high visibility jacket which clearly identifies them as an 'observer'.
Chief Constable Ian Hopkins said: "We're really proud of the British policing model and are happy to work alongside the Qatari police service to help them develop and improve their policing service.
"Spending time with us will enable Qatari police cadets and see first-hand how we work with the community, enabling them to think differently about how they can deliver policing in Qatar to become more community focussed.
"Passing on our experience and knowledge will benefit not only the communities of Qatar."
Greater Manchester Mayor and Police and Crime Commissioner Tony Lloyd said: "British policing is held up as the best in the world, with values of ethics, human rights, and policing with the consent of communities at its heart. Sharing this message with police forces across the world is important, particular countries with questionable records on human rights."
"Because of Qatar's lamentable human rights record, I did not take the decision to approve this contract lightly, and made sure to consult widely not least with the Independent Ethics Committee. On balance it is an appropriate and ethical step to take. If we can educate and improve policing in other countries, for the good of its citizens, then that should be welcomed."