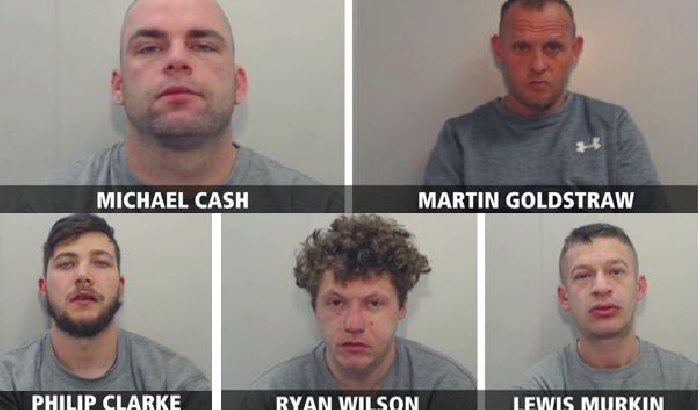 A gang of five men from the Stockport and Manchester areas have been jailed for a combined total of 45 years after committing a series of cash machine robberies.
Throughout their crime spree, a total of 15 cash machines were targeted primarily across Greater Manchester, although robberies also took place in Cheshire, north Wales and West Yorkshire.
The robberies were carried out with the use of explosives and a total of 15 cash machines were targeted, with the men stealing a total of £429,960 over the course of 11-months.
Lewis Murkin, Philip Clarke, Ryan Wilson and Michael Cash, who used explosives to carry out the burglaries, were each sentenced to 10 years and 8 months, while Martin Goldstraw, who helped to give the gang lifts and move equipment, was sentenced to 5 years and 4 months.
Detective Sergeant Rick Castley, of GMP's Serious and Organised Crime group, said: "The men sentenced here today are a brazen group of criminals, whose greed and arrogance showed no bounds as they continued to commit offences across the country.
"The men chose to use explosives to carry out their crimes, which just goes to show their blatant disregard for the safety of others in their pursuit of illicit gains.
"The severity of their offences should not be underestimated, and I want to stress the impact that these crimes have on our communities."