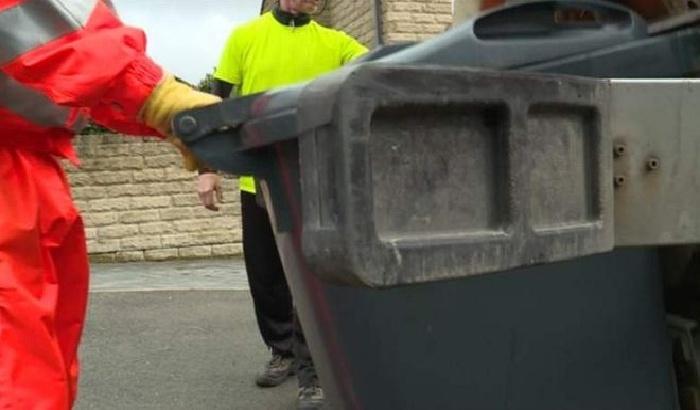 Photo Credit - BBC
A controversial scheme that aims to reduce the wrong types of waste in recycling has been met with strong opposition.
Kirklees Council has appointed 'advisers' to put stickers on offending household's bins before they are taken away for up to six months for repeat offending.
Waste workers say they have already experienced verbal abuse and threats, with one resident placing a sticker from their bin onto an adviser's forehead.
The council said it was aware of the incidents and urged members of the public not to abuse its staff.