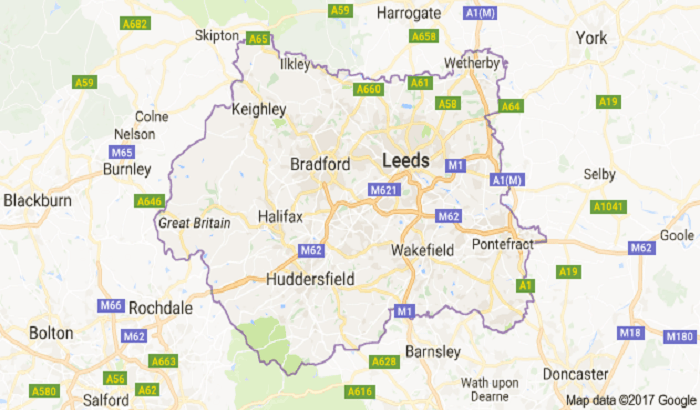 Photo Credit - Google Maps
A gang of criminals involved in a series of terrifying armed robberies at homes and businesses across Leeds have been jailed.
David Robinson, 22, Lee Robinson, 24, David Ackroyd, 31 and Andrew Dyer, 27, have all been jailed for a total of more than 96 years.
The victims in a number of the offences, which took place between November 2015 and March 2016, were threatened with firearms and other weapons including machetes, axes and hammers. The gang targeted a pub, sports clubs and petrol station before progressing to violent raids on homes in Roundhay, Collingham and Alwoodley. 
One victim was threatened with having their face cut off and another victim had a gun put to his head whilst the offenders threatened to shoot him, words which were overheard by the victim's children who had been woken by the disturbance. 
Leeds District Serious Organised Crime Unit launched Operation Dodgeberry to investigate the offences which led to the members of the gang being charged. 
Detective Inspector Jaz Khan, who heads Leeds District Serious Organised Crime Unit, said: "These offences saw the victims put through absolutely terrifying ordeals after being confronted by masked men armed with firearms and other weapons. We hope it will provide some degree of comfort and reassurance to them to know that the people responsible have now been brought to justice and given lengthy terms in prison. 
"We also hope that seeing these men brought to justice will serve as a stark reminder to others who think they can take part in violent organised crime without having to face the consequences."