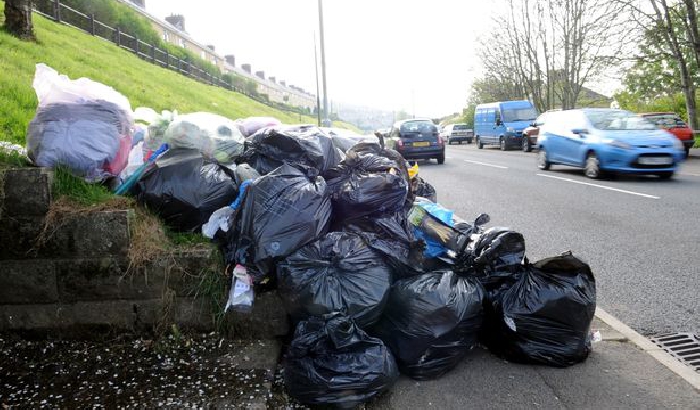 Bradford residents have voiced their concerns about fly tipping after a mile-long trail of bags was left along a road in the Cottingley area.
Residents along Lee Lane have been left concerned after the road was littered with almost 100 bin bags.
Speaking on the situation, a local resident said: "There looks to be about 90 bags altogether. It's mostly black bin liners with soil spilling out, all along both sides of the road, but there are piles of other rubbish and big silver tubes too."
"I've never seen anything like it. People are saying it's cannabis growing equipment. That amount of rubbish and heavy bags of soil must have taken a huge effort to tip along such a long stretch of road. It's totally brazen and absolutely outrageous."
Regarding the situation Councillor John Goode, of the Cottingley Ward, said, "Fly tipping is totally unacceptable and it's a nightmare to deal with.
"I find it disgusting. I cannot understand why people do it and why they don't just go to a waste disposal site."
"It seems like it's happening all the time and becoming more common, and that's because rubbish only attracts more rubbish."
Following the incident, councillors have argued tougher sentences need to be imposed on those who are caught engaging in fly tipping, describing it as a "serious issue".