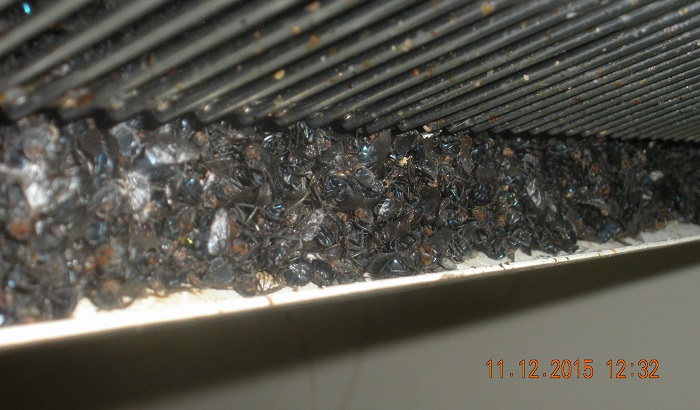 A Leeds shop has been fined after food safety inspectors found filthy and fly infested conditions.
Manzoor Shah, who runs Rashid Brothers on Roundhay Road, was fined for food hygiene offences by magistrates last week.
Shah was fined a total of £1,500 and ordered to pay costs of £2,500 and a £120 victim surcharge.
Environmental health officers inspected the store that sells halal meat and groceries in November 2015.
A lack of pest control measures immediately became apparent in the basement food preparation area as the inspecting officer noted flies in the main butchery and food storage areas.
Dead flies were found on the floor and walls. The inspecting officer also found an electric fly killer with hundreds of dead insects in the tray and noted an ammonia-like smell which indicated maggots could be present.
Throughout the rest of the shop a number of issues were found including food being stored incorrectly, grease, dirt and debris accumulating on various surfaces, poor hand washing facilities and a general state of disrepair.
Shah couldn't provide documented evidence of the pest controller he said he'd used to sort the fly problem.
At the time of the inspection, Shah failed to provide evidence of the food safety management system the store used.
As similar issues had been raised at a previous inspection and with a lack of any action to resolve them, officers decided to prosecute.
Councillor Lucinda Yeadon, executive member for environment and sustainability, said:
"Environmental health officers are our eyes and ears behind the scenes in shops, restaurants and takeaways across the city and it never ceases to amaze me what they find."
"The first sign of any kind of infestation in a food premises needs to be dealt with swiftly. While some efforts were made in this case, they – along with general hygiene at the store – turned out to be wholly inadequate, leaving us no option but to prosecute."