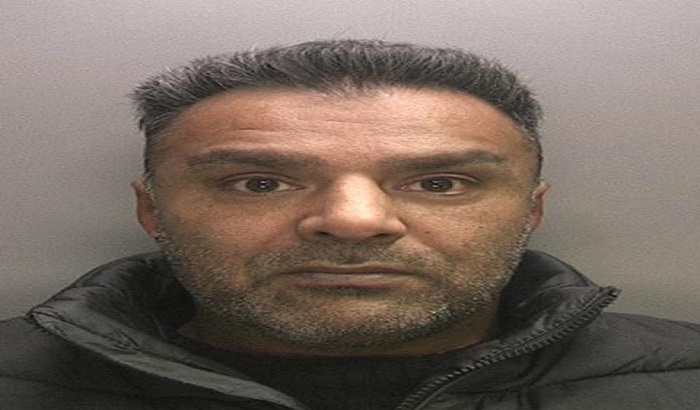 A Wolverhampton man has been jailed for tricking elderly residents into handing over their life savings after a West Midlands Police investigation uncovered the phone scam.
Sunmuklal Patel ran a 'courier fraud' scheme targeting pensioners across Wolverhampton and Staffordshire.
The 47-year-old, of St. Marks Road in Chapel Ash, tricked victims into handing over bank cards and PIN numbers, having posed as a police officer claiming their bank accounts had been hacked.
Between 2 September 2015 and the 23 February 2016 he made 'phishing' calls to landline numbers – and then plundered the accounts of 55 people, stealing over £81,000, after persuading them to surrender their bank cards.
During the five month crime spree he targeted 23 people in the West Midlands area and 22 in Staffordshire.
Following an investigation by West Midlands and Staffordshire officers several phone numbers, traced to Patel, were identified as being involved in the scam and when officers searched his home they recovered a mobile phone used in the crimes.
At Stoke-on-Trent Crown Court Patel was found guilty of conspiracy to commit fraud by false representation and was jailed for five years.
Holly Matthewson, a police staff investigator, from Wolverhampton's Investigation Team, said: "Patel targeted vulnerable residents - some of whom were easily confused - in the hope his lies would panic them into handing over bank details and cards. He will now spend a long time behind bars and we hope this offers some comfort the victims and their families."
How courier fraud works:
Courier fraud works by scammers calling and pretending to be police officers reporting suspicious activity on their bank account; they may claim to have arrested someone with a cloned bank card, that money has been taken from their account, or cash in their account is counterfeit.
Some people fall for the scam because they believe the bogus PC's story has been verified by a follow-up call to their bank - but because the scammers don't hang up the victim is unwittingly still speaking to them and not a bank official.
Police officers or genuine bank officials would never ask you to divulge PIN numbers over the phone or send couriers round to collect cards or cash. If you receive a call requesting this, hang up and contact police - but check for an open line or ideally call from a different phone.