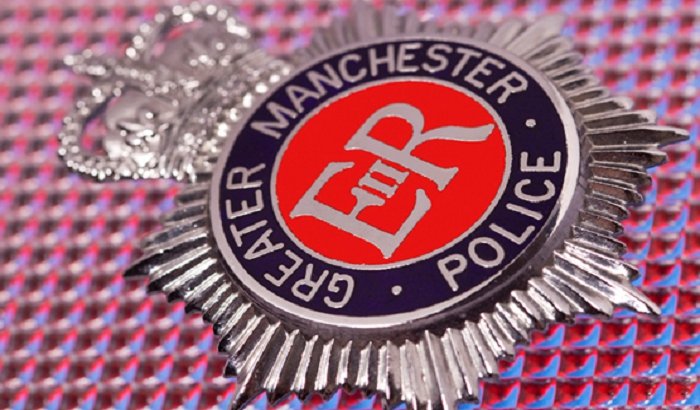 Photo Credit - GMP
Police have made five arrests after a group of teenagers hit an elderly man with a brick on a crime spree in Rochdale.  
At around 4.00pm on Wednesday 2 April, a taxi had been driving on Bury Road when four teenagers stepped into the road and stopped the car.  
They grabbed the dash cam, demanded the driver's phone and money, and poured a drink over him before fleeing.
An hour later, a 78-year-old man spotted his tow truck being driven away which then crashed into a nearby wall on Half Acre Lane.  
As he approached the truck, four teenagers got out and started throwing bricks, one of which hit the man on his head.
Later on, a taxi driver was assaulted with a fire extinguisher on Manchester Road. When two women tried to assist, they were verbally abused while the teens damaged one of the cars. 
Then, at around 6.30pm, police received a report that a group of teenagers were damaging a parked car with a bat on Rochdale Road.  
This was closely followed by another call from a woman who was driving a silver VW on Rochdale Road when four teenagers stopped her. They opened the door, threatened her at knifepoint and stole her car before driving off. 
The car was found abandoned a short time later on in Middleton.  
The spree continued as a driver was attacked in their vehicle on Kingsway at around 11pm.  
Then, 45 minutes later, three teenagers got into a taxi on Dale Street and asked to be taken to Castleton. On Esdale Avenue the driver was told to stop driving, at which point the teenagers searched his pockets and took his cash before fleeing.  
A 16-year-old girl, two 14-year-old girls, a 15-year-old boy and a 14-year-old boy have been arrested on suspicion of robbery, assault and damage.
Detective Inspector Mark McDowall GMP's Rochdale borough, said: "It is understandably concerning for local residents to see teenagers causing harm and fear in their community.  
"With great assistance from the public, we have been able to make five arrests. Rochdale officers, supported by colleagues from around Greater Manchester, are working diligently to gather evidence and bring those responsible to justice."