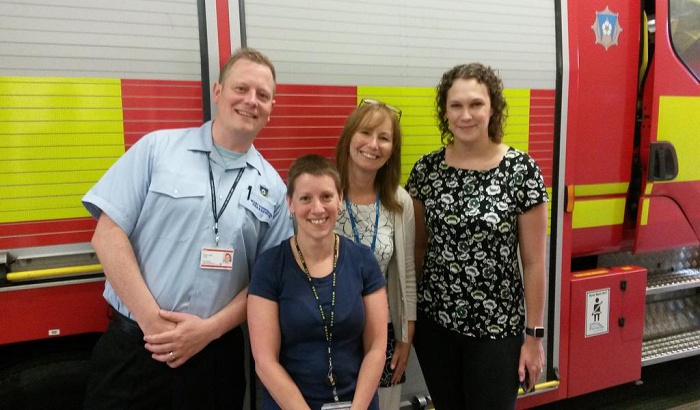 West Yorkshire Fire and Rescue Service (WYFRS) has teamed up with West Yorkshire Police (WYP) and West Yorkshire Trading Standards (WYTS) to improve home visits.
This training comes as part of the development of 'Safe and Well' visits, which aim to improve the health, safety and wellbeing of people in the community.
Safe and Well visits are offered to vulnerable people across West Yorkshire, primarily to offer fire prevention advice and equipment, but armed with a basic knowledge of the other elements to living well, WYFRS hopes to be able to identify 'at risk' residents and offer early intervention to help prevent a crisis point further down the line.
The training from Trading Standards covers the impact of scams and doorstep crime, particularly among older adults. It will also cover the different types of scams and how they target vulnerable people.