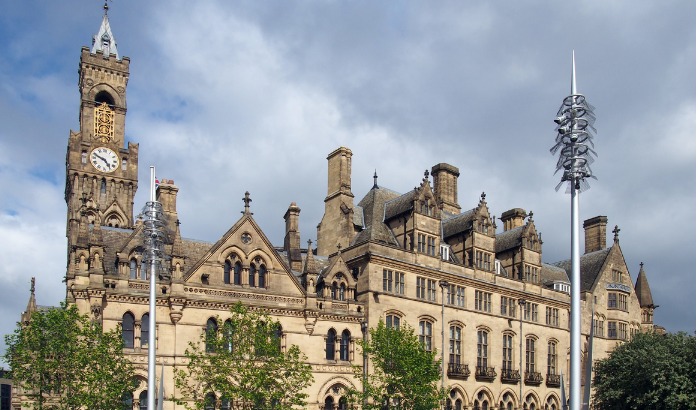 Filming for a new Netflix series, exploring the history of football, has started in Bradford.
The six-part period drama, title 'The English Game' has seen filming and production crews working in Bradford city centre and the village of Saltaire.
Headed by Julian Fellowes, creator of ITV's hit show Downton Abbey, the show will explore the inception of modern football, and how those behind the modernisation of the game helped bridge the gap between social classes, to make the sport accessible and beloved by all.
On Monday the streets of Saltaire were transformed in to a 19th century re-imagining of the Lancashire town of Darwen, with shops being transformed into traditional greengrocers, butchers and family homes.
Filming also took place outside Bradford City Hall, with actors donning attire synonymous with the Victorian era, including flat caps, bowler hats and mutton chops.
Among the ensemble cast for the series will be Edward Holcroft, who featured as Charlie in the Kingsman films, as well as Misfits and Black Mirror: Bandersnatch star Craig Parkinson and Inbetweeners actor Aaron Peel.
Speaking on the filming of the series, Shipley Green Party Councillor Martin Love said: "We have had the film crew here before, and this portrays Saltaire in a good light."
The English game joins a handful of television shows which have used Bradford for filming, including Downton Abbey, Peaky Blinders and National Treasure.