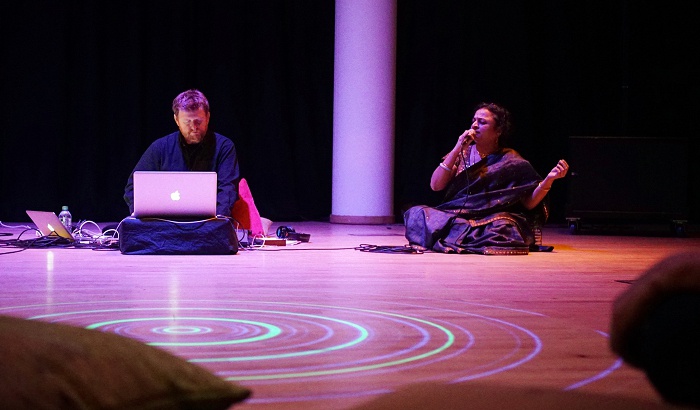 A large-scale audio installation in Dewsbury Minster aims to unite communities across the town using the power of conversation.
The Festival of Conversations, which is being delivered by local arts organisation Manasamitra, will run throughout September.
The series of conversations, which will be conveyed through eight interconnected loudspeakers within the Minster, will focus on the subjects and challenges that unite communities, while aiming to emphasise similarities, rather than differences.
The conversations were captured over three months from schools and community groups across Dewsbury.
Creative director of Dewsbury based Manasamitra, Surpriya Nagarajan, has developed the Festival of Conversations in partnership with international sound artist Duncan Chapman.
Supriya Nagarajan said: "Dewsbury is an important town in the region. It has recently been in the press for the wrong reasons, while recent government statistics have named North Kirklees in the bottom 20% of areas across the country that engages in arts activity.
"It is also often perceived as an area where the voices of women and children aren't truly represented, and emotions stirred as a result of the Brexit vote have also presented challenges to the community.
"These factors helped to inspire the creation of the Festival of Conversations, which aims to bring together participants from various communities into a safe space and enable discussions on a wide range of topics. It will bring together people who otherwise would not interact socially, and allow participants to explore different points of views in a safe space."
Duncan Chapman said: "This project aims to blur the barriers between differing religious and socio-economic groups, discovering how much alike they are and how they can develop a united and communal voice through shared experiences and activities.
"The installation will paint a vivid sound picture of Dewsbury. Some voices have been combined with a rhythm or translated into musical phrases and the result is an immersive listening space for guests to enjoy."