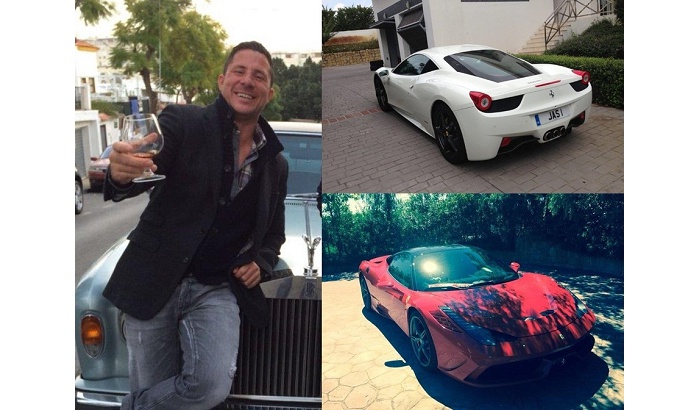 Photo Credit - HMRC
A high-flying businessman, who masterminded a sophisticated £9.8 million international VAT fraud to fund his lavish lifestyle of flash cars and a luxury Spanish home, has been jailed for nine years.
Jason Butler, 46, formerly of Leeds, created hundreds of false invoices to steal millions of pounds in VAT and tried to hide the scam in a complex trading chain involving companies in the UK, Gibraltar, Spain and the US.
Butler, who previously ran a number of companies in Yorkshire which were part of Jump Group Ltd, used money from the fraud to fund a vast portfolio of properties in Leeds, a luxury Spanish home, a collection of sports cars and a speedboat.
Eden Noblett, Assistant Director, Fraud Investigation Service, HMRC said: "Butler thought he was clever and his scam too sophisticated to be uncovered. But, he was not as clever as he believed.
"This was a complex fraud involving offshore companies and moving money internationally. This case should serve as a warning to anyone considering stealing taxpayer's money. No matter how clever and sophisticated you think your fraud is, we will catch you.
"Tax fraud takes money away from the vital public services we all use. Butler stole enough money to pay for more than 500 new NHS nurses. We will not allow anyone to steal funding from our schools and hospitals."