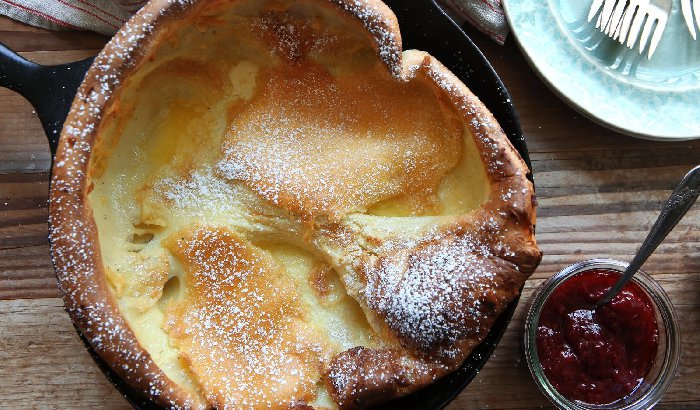 Photo Credit - Jim Wilson/The New York Times
The New York Times caused a backlash on social media over alleged misinformation on the humble Yorkshire pudding.
The American news organisation posted a picture of the food – describing it as a "large, fluffy pancake" and claiming in an attached article that it is called a "Dutch Baby".
Twitter users were quick to correct the post, claiming the image to be the northern classic, with one user even saying they were "spitting feathers" at the very idea of calling a Yorkshire pudding by another name.